"Mr. & Mrs. McDonough" by AVE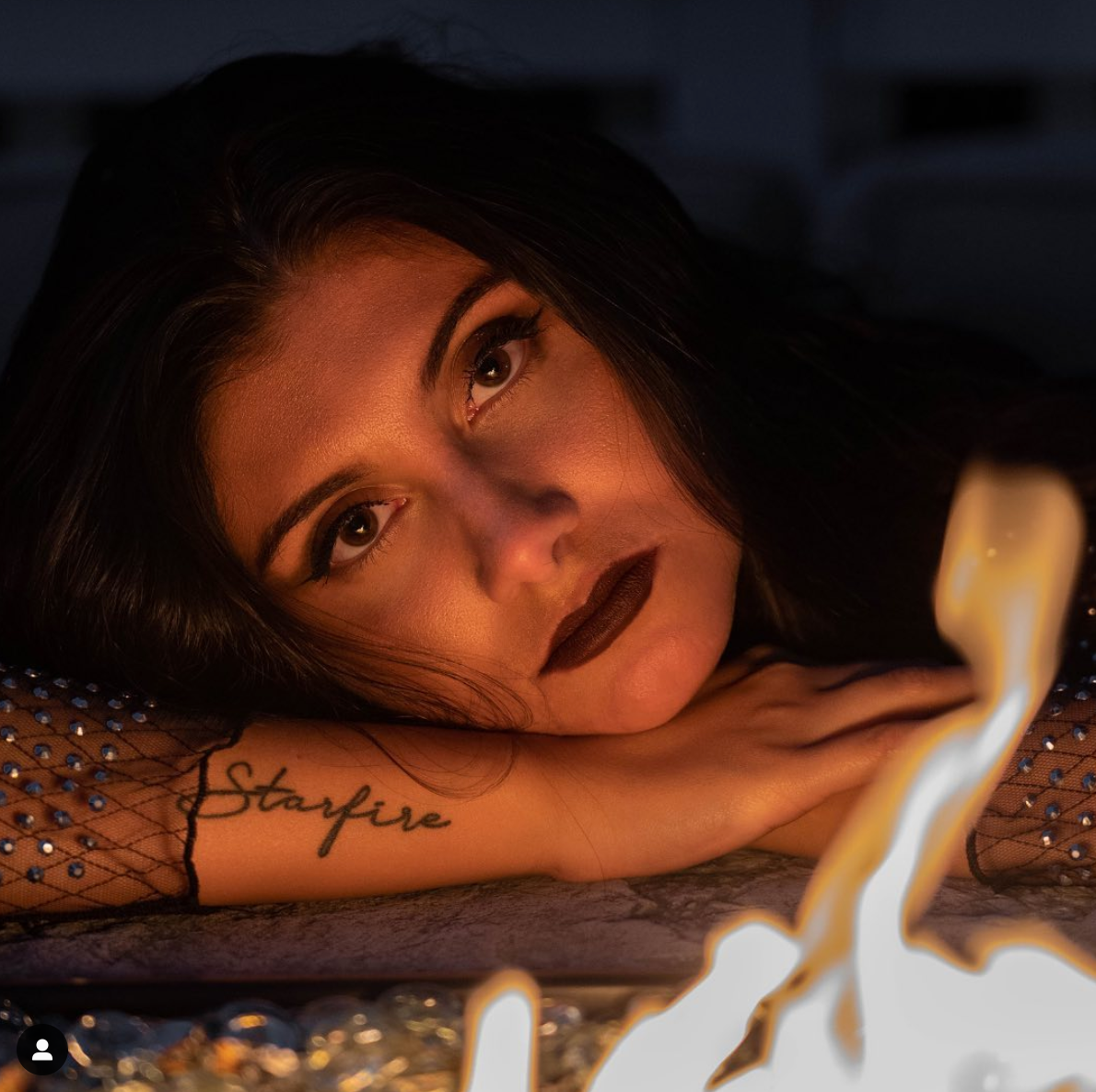 AVE is a 20 year old singer/songwriter, with deep roots in both New York and Nashville. Currently studying at Belmont University, AVE misses no opportunity to use her platform to raise awareness about the social issues she is passionate about such as the #MeTooMovement and domestic abuse. AVE recently made her grand entrance into the local music scene with her debut album, "Burn Book" which features five songs and a spoken word introduction. Each song title directly addresses the "guilty party" to which AVE is speaking to through her lyrics. The album as a whole strikes a pensive and reflective note, and while AVE uses her lyrics to guide us through some of her most vivid memories, you can't help but find little pieces of yourself in every story she tells. The piano heavy arrangement is complemented by soft and pillowy synthesizers and reverberant drums, and beautifully supports AVE's bright and wide ranging vocal lines. This gracefully emphasizes the cleverness and maturity in her lyric writing, which I believe to be some of the best lyric writing I have heard this year.
Today, I want to focus on my personal favorite song, "Mr. & Mrs. McDonough. Interestingly, when speaking to AVE she mentioned to me that this song almost didn't make the cut for her album, but I'm certainly glad she chose to include it, as I believe that this song in particular truly showcases her lyric writing abilities. The song hits a particularly nostalgic note, reading like a letter to the parents of her first love. It's mature and insightful, looking back on a past relationship with insight after years of healing. It acknowledges the positive effect people may have had on us, even if they were only meant to be in our lives for a short while. The song starts out with a sparse arrangement, but builds up to the second verse which features twinkling synthesizers and cinematic drums. In this verse the character gives us a look into how the relationship ended, "He finally got home from that old college town, it was time to leave his girl back home for good now." Having had the time to heal and reflect, she writes  "I didn't understand then, but do now." This song is a reminder to us all that it's okay to look back fondly on the good memories we have of people who aren't in our lives anymore. Overall, I highly recommend taking a listen to this song if you're a fan of songwriters such as Adele, Caitlin Smith, Lady Gaga, Kehlani, and of course, classic Taylor Swift.